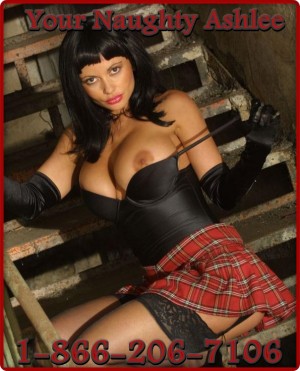 I receive many calls asking me to be a naughty school girl. This certain fantasy is one of my favorites because I remember quite fondly seducing my teachers with my gorgeous looks, huge tits and my willingness to do anything  for a good grade. Don't get me wrong, I wasn't a failing student but there were a few subjects that didn't interest me.
One particular subject that didn't trill me was Chemistry. My young, naughty mind was thinking about having sex with some of the football players and not on elements and compounds. My teacher was an absolute dork, from his nerdy glasses to his awful choice in clothing. One thing I did notice that interested him besides the love of chemistry was my breasts. He loved when I wore extremely low cut shirts. He would admire them everyday and some day's he would be so hypnotized on my tits that he would lose his train of thought while teaching the class. One of the very last days of chemistry class, I decided to attach a picture of me naked; sprawled across my bed, to my chemistry exam. I put the picture in the middle of the worksheets so he wouldn't notice right away. When I handed in my exam, I gave a wink and said "I hope you enjoy." He gave me a confused look and I walked away, shaking my hips and ass. When I received my report card that year, I got an A+ It goes to show with a sinful body like mine, anything is possible to achieve.
Are you my professor who is looking for a naughty student like me in your class? Let me show you what I am willing to do to get a passing grade. I may shock you with the naughty tricks I have up my extremely short schoolgirl skirt.