Phone Sex Rates and How to Call
Once your financial info has been verified, you and I can begin our call.


If you see anything other than the above image as in one of the below images, then I am not available for a call. DO NOT CALL ME IF I AM NOT AVAILABLE.
I AM NOT AVAILABLE IF YOU SEE:


This image shows me as unavailable or
This image shows me as on a call so this means I am not available right now or


If you have a question or a dispute regarding a charge, please feel free to contact us VIA EMAIL or the CUSTOMER SERVICE NUMBER via voice mail at 1.866.477.1047. Someone will respond to questions, errors, and disputes as quickly as possible.
Please note:
I only bill for Phone sex services that adhere to a strict policy of honest and accurate billing of their clients.
If you feel that you are not being billed accurately or honestly please contact me or CUSTOMER SERVICE immediately. We will make sure any errors and disputes are quickly corrected.
Fraudulent use or Chargebacks:
If you attempt to do a chargeback without first letting us resolve the issue (all issues CAN be resolved), your information will be reported to our fraud group and you will no longer be allowed to do calls with me or any of our providers and affiliate providers. In addition, we report all fraud cases to a national database of fraudulent credit card activity, to your credit card company, to the local and long distance phone company wire fraud departments, and to the applicable law enforcement agencies. These reports include phone records, dates, times, and other details of the call/charge. If your card was stolen and used without your permission, that is noted in our fraudulent reports as well.
Please note that our phone system records the phone number of the line placing the call. If that number coincides with the cardholder's phone number, then a local police report is also filed. Parents and spouses — be forewarned that local law enforcement agencies will investigate and prosecute credit card fraud and identity theft even if it is within the family.
Let it be known that we actively pursue and prosecute fraudulent credit card use and identity theft!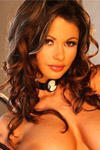 Your Naughty Ashlee

Call Ashlee at 1-866-206-7106
You can also visit me at Smitten Kittens
You can also see me at The Klassy Kat

Message Me on AIM [Your Naughty Ash]
Message Me on Yahoo [Your Naughty Ash ]
Email Me