You would think you know your cock better than anyone but you're wrong. No one knows your cock better than Naughty Ashlee. I'm a skilled jerk off instructor who can take care of your cock better than anyone else.

It all starts with my voice. Once you hear my soft, sensual voice your cock immediately responds. With my detailed instructions, your pants are off and you're completely relaxed. A good instructor wouldn't let you stroke right away. You have to first tease your cock and balls until your dick is throbbing for your touch. Once you're dripping with pre-cum is when I will allow you to stroke your cock, gliding your pre-cum up and down your shaft.
You may think you know when you should cum but only me (your jerk off instructor) will tell you when you can release your full, aching balls. Once I give you permission to cum,  you will explode more than you ever have in your life. You will be thanking me and I guarantee you won't be jerking off without your Naughty Ashlee's guidance again.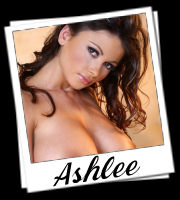 Written By: Naughty Ashlee
Call Ashlee @ 1-866-206-7106
Email- AOL/Yahoo: yournaughtyash