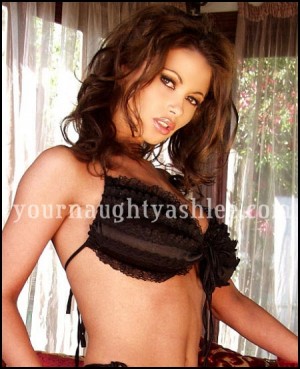 You whisper sultry taboo suggestions in my ear during dinner.  I glance up at our waiter and can see how "intrigued" he is.  Everyone in the restaurant must feel our sexual energy. I slide my hand between your thighs under the table and slowly massage my way up. Caressing your full, heavy balls, teasing you gently tracing your cock with my fingernails. I feel you throbbing and hard for me, my mouth starts to water with anticipation.  The more I tease the more dirty you talk to me, your deliciously naughty girlfriend.  You always know how to make me ache for you just like I am now as I write this.
You pay the waiter for a more "private dining area" and I join you on an outdoor balcony over looking the city.  Breath taking view but you couldn't seem to take your eyes off of me.  "Come over here Ashlee my sweetness." You pull up my tiny black silk skirt and slide your finger in my hot, aching honey hole.
Neither of us care that the balcony above us can see nor do we care that the waiter is coming out any second.  We continue to ravish each other under the stars.  "The thrill of being caught, it makes me so incredibly hot baby please I want you to fuck me right here."  I moaned and licked my lips sending you an open invitation. You picked me up and wrapped my sexy long legs around you then slid your swollen hot shaft deep inside my aching sweet sex. The multiple orgasms you gave me that night were the most delicious ever darling. I can't wait until our next naughty public fuck! Let's explore a new kinky place!
Sensual Kisses,
Your Naughty Ashlee