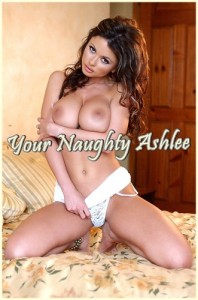 From the very moment your lustful bedroom eyes met mine I absolutely knew that I had to have you.  Erotic thoughts quickly came to mind as if you planted them yourself.  My "handy man" the fix it all guy that I heard was exceptionally skilled in more ways than one.  The way you walk, your long confident strides always so damn sexy.  I sometimes close my eyes and think about you picking me up and carrying me away with you. To where I am never certain it really doesn't matter as long as I am with you.
I answered seductively wearing only my tiny sheer black robe.  Soft curls framed my face and cascaded down my cleavage teasing my nipples through the delicate fabric. The urgent need in my eyes, well it was more than obvious and I didn't try to hold back any emotion.  I felt your eyes undressing me slowly as I turned to walk away.  "I will be in the shower if you need me. Thanks so much for stopping by on such short notice you came highly recommended." *wicked grin*  I slipped my robe off half way down the hallway to my master bath purposely hoping he would follow my seductive trail.  The warm water kissed and caressed every inch of my aching body as you watched from the mirror.  I teased my hard, huge nipples with my fingertips letting the water continue to ravish me.  I pressed my huge tits against the clear glass giving you a view of what could be yours, if you wanted me.  It was that moment you started to undress and I knew you were mine.  You wrapped your strong arms around my body and pulled me in so close my nipples were pressed against your chest my hot, wet pussy against your hard shaft.  Without even thinking my hips started to sway and rock pulling you like a magnet closer to my body.  I couldn't take it any longer I took what I have wanted for so long.  Your throbbing man part continued to swell inside my tight, pussy and I welcomed it.  Never have I experienced such an orgasmic state of bliss and feeling you release your thick, creamy load inside of me was more than words can describe.  I would have to moan for you again. And, I will gladly moan for you anytime.
Thanks for the work on my remodeling project and for a very hot and steamy shower.
Kisses to you,
Your Naughty Ashlee