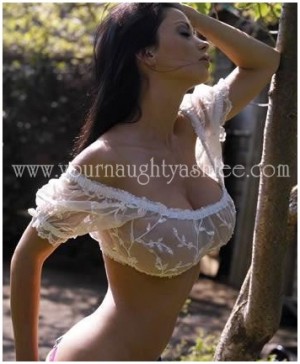 I spent the weekend on the river in a charming but rustic cottage tucked away in the woods.  Completely secluded right on the water, it was absolutely amazing.
I was basking in the sunshine soaking up the rays when I heard my name.  When my eyes adjusted enough to see I smiled at the growing bulge already bursting in his jeans.
I knew he wanted me, his eyes tried to hide it but I always know when a man wants me.  Glancing quickly at his ring finger I saw that ~golden band~ and smiled a little more.
I think married men sexy and the challenge always makes my tight pussy ache a bit.  His body language told me all I needed to know, he was ready.  He would take me right here if I make the move. His eyes were fixed on my cleavage and I felt my nipples get hard.
He licked his lips and I moved in, pressed my body against his, and kissed him deeply, slowly then wildly our tongues flicked over each others.
He picked me up effortlessly, wrapped my long, slender legs around his strong body and started to probe my wet, tight sex hole with the tip of his cock. When his massive cock entered my hot sex I started to moan and grind my hips eager to welcome him.
His nice swollen "married cock" made me quiver in multiple orgasms.  I gave him so much honey his cock was dripping.  When he was ready to explode he told me that he wanted to cover my tits with his load.  He pulled out and I started to stroke his hot, soaking cock until he gave me a huge cum shower all over my huge, swollen tits.  I licked his hot, thick jizz from my nipples and then kissed him again…deeply.
Unspoken desires that were very much fulfilled. Now let me fulfill all of yours!
Slow, sensual kisses…
Your Naughty Ashlee